If you're looking for a signal booster for your mobile phone, then you've come to the right place. 4G networks have been around for some time, but most people still struggle to get a signal. Here's why you need one, and what it can do for your phone. 4G is effectively broadband on your mobile phone and by boosting your signal, you'll be able to enjoy better 3G,4G and 5G services in your home or business.
[TOC]
What Are The Reasons You Might Like To Get A 4G Mobile Phones Signal Booster?
A 4G signal booster can help improve your mobile phone signal in your office, home, or any other place where it is not strong enough. You can boost the signal by placing it near the strongest location. It also helps to remove any case that may block the antenna lines, so you can better connect to the network. If you live in an area that does not receive 4G signal, you can find the nearest tower using a website like Mast Data.
Another great feature of a 4G signal booster is that you do not need to be a tech guru to use it. You don't need any special skills to install it, and there are clear step-by-step instructions to help you use it correctly. You will find it easy to install, and the unit will automatically adjust the signal strength when the signal is weak.
Increasing 4G Signal And Understanding What 4G Is?
Depending on where you live, mobile data transfer speeds vary. In the US, 4G data rates can be disappointing compared to advertised speeds. In fact, many people complain that they cannot even receive the promised speed. It may not be that the signal strength is bad in the area, but the carrier simply does not deliver the signal to customers in that area. In many cases, the problem lies in the distance between the phone's cell tower and the house. Luckily in the UK we do not have just the same level of problems that they do in the US.
While you may be surprised to learn that some people have 4G signal boosters, there are many reasons to get a strong signal. Cellular technology advances so rapidly that new standards are introduced each year. The "G" stands for generation, and new standards are established as technology advances. In fact, you may have several service providers and experience different download and upload speeds! As technology advances, more people are using mobile technology.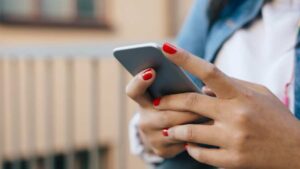 4G Networks And Their Pros and Cons?
The new generation of cellular wireless is now a reality, with 4G networks being the next evolution. These networks provide superfast broadband speeds, measured in gigabytes per second (GB/s). This means you can get voice, data, and multimedia anytime and anywhere you want! With 4G, you can get all of these things at an affordable price. The new generation of wireless networks is also able to provide seamless roaming, which will give you even more freedom when using your phone.
The benefits of 4G networks go beyond just providing faster Internet speed. In fact, they can help businesses of all sizes stay connected, especially when it comes to card readers. With 4G, you can connect with an audience worldwide and keep your business running even during network outages. It also helps to maintain business continuity, since a lack of connectivity can affect customer satisfaction and the bottom line. To ensure that your employees can access online resources, you can pair legacy connections with 4G.
What Are The Differences Between 3g, 4G and 5G?
If you're in the market for a new mobile phone signal booster, you may be wondering what the difference is between 3G and 4G. These terms both refer to the latest in mobile broadband technology. 4G, or fourth generation, mobile broadband, is faster than its predecessors, and it can stream high-definition video and audio. In short, it's like switching from 3G to WiFi. Instead of using a wired connection, a 4G connection uses an antenna to connect to a mobile network.
As of August 2016, the technology behind 4G is becoming more popular, as more people switch to it. Although 4G was first defined by the International Telecommunications Union (ITU), the speeds and technical specifications were not immediately available for mobile devices. Unlike 3G, 4G uses LTE, which offers more bandwidth than 3G. While LTE does not specify a specific speed, it can be anything from 20 Mbps to 100 Mbps. The specific technology used to deliver this high speed is called 4G LTE-A.

Why Your Business Might Want 4G Boosting?
If your cell signal is too weak to use your phone, you may need to consider a 4G mobiles phone signal booster. The wireless industry measures signal strength in dBm, which means that a strong signal is above -90dBm. However, a signal below -110dBm is considered a weak signal, and a signal below -120dBm is considered no signal. To determine if you need a 4G signal booster, you should first measure the signal strength outside. A signal booster will amplify the signal and broadcast it inside your building.
The most common network technology in the United Kingdom is 4G LTE, which is available in most areas. Although 4G LTE has excellent coverage across most of the country, it can still face signal problems in rural areas or buildings. Fortunately, signal boosters can help you overcome these issues and improve your experience while working or relaxing. You can find one that works for you by using our contact information on this site.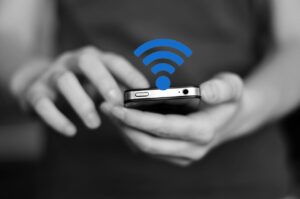 Frequently Asked Questions
Exactly How Do I Get a 4G Mobile Phones Signal Booster?
If you've recently upgraded your mobile phone and are experiencing signal problems, then you might be wondering how to get a 4G mobile phone signal booster UK. If you've had trouble connecting to your mobile network for days or weeks on end, there are several simple solutions that can improve your mobile signal. You can try removing your phone case, holding it so that the antenna lines don't get obstructed, and facing the nearest tower to boost signal. To learn more about the benefits of signal boosters, visit our contact us page and get in touch.
The good news is that most 4G mobile phone signal boosters are compatible with all the major network providers in the UK. If you want to use them with your existing phone service, you can choose an unlicensed device. If you do, however, you risk getting fined. If you're unsure whether or not a booster is legal, Cel-Fi has compiled a list of legal 4G mobile phone signal boosters so you can choose the right device for your needs.
Are There Any Issues With B

oosters For Mobile Phone Signal

?
You can use a signal booster to fix a flaky mobile signal.  There are many types of mobile signal boosters available, including licence-exempt models and ones with legal restrictions. It's extremely important that you know what you are buying before you purchase a signal booster. We at Sure Signal Solutions provide the best signal boosters on the market and all our boosters are licence exempt. 
First and foremost, it is important to know that signal boosters, also known as femtocells, are regulated by Ofcom. There is also the possibility of a public nuisance if these devices interfere with other wireless networks. The best signal boosters are preconfigured to work with your chosen mobile network operator. If you use an illegal booster, you risk facing hefty fines. These are all good reasons to go with our industry leading technology.
Are Mobile Signal Boosters For All Networks Legal?
Most legal boosters are network specific but check before you buy. If you have an LTE phone, you might be wondering if mobile signal boosters are legal in the UK. But before you start looking for a booster for your phone, you should know what LTE stands for. It stands for long-term evolution. Boosters enhance cellular signal for faster data speeds, wider coverage, and fewer drops. These devices can also create working 3G or 4G signals in areas where there's no coverage. At Sure Signal Solution we provide licence exempt boosters only so you have no concern about the legality of the equipment you are buying.
What Is LTE On My Phone?
You might be wondering what LTE is and whether you should enable it on your smartphone. LTE stands for long-term evolution and is a high-speed wireless Internet connection. LTE is used by billions of people worldwide. It allows you to download files quickly, connect to anyone in the world, and send messages without interruption. To enable it, navigate to Settings > Cellular/Mobile Data. Scroll down to the Mobile Networks section and select LTE.
LTE is the latest wireless data transmission standard. LTE allows you to download music, video, and websites at an unbeatable speed. Its higher speed makes it more convenient than 3G for downloading files. This technology is also used to send data to other devices. You can also download large files, such as pictures, with LTE. When you're connected to a wireless network, LTE speeds can be up to 100 times faster than 3G.
If you're not sure whether your device supports LTE, you can check the cellular settings on your phone. Then, select the LTE option if you're on an unlimited data plan. Once you have a plan, you can switch between LTE and 3G. If you're not on an unlimited plan, you can turn off LTE in the carrier settings. Otherwise, you can disable it in the settings of your phone.
What Does LTE Stand For?
The LTE acronym stands for Long Term Evolution. It helps mobile phones pick up faster signals and allows them to work across several systems. Using this technology, a gamer can play on a single system while connecting to a different network using the same wireless signal. Most 3G technologies only have 45Mbps specs, whereas the 4G system has a 100Mbps spec. It is important to note that the LTE wireless interface is not compatible with 2G or 3G networks.
What Is An LTE Network?
The LTE network has four major components: the Core Digital Network, which is the brain of the subsystem and consists of servers and gateways. It also manages network policies. The Radio Access Network, also known as the RAN, is made up of antennas and transceiver equipment. The backhaul network, which includes fibre and microwave connections, connects the RAN to the mobile devices. User Equipment, or mobile terminals, help users connect directly to the radio access network.
The LTE network operates using a SC-FDMA 1×2 configuration. This means that for every antenna in a transmitting device, there are two antennae on the base station. In turn, this enables LTE networks to have high-speed data transmission. This makes them more reliable than traditional GSM networks. The downside to this configuration is that the LTE devices don't typically have a high-quality signal going back to the tower.
Are Mobile Phone Signal Boosters Legal In The UK?
Are mobile phone signal boosters legal in the United Kingdom? The answer is yes, but only if you follow the rules. The legal boosters are not available on the high street or from mobile phone companies. Furthermore, they can cause interference with other mobile networks and should be used carefully. Therefore, if you are wondering whether mobile boosters are legal in the UK, you must keep reading to get all the information you need.
Signal boosters are used by a lot of big companies, hospitals and universities in the UK, but if yours isn't one of the these, there's a chance that your signal is weak and unreliable. Mobile signal boosters work by boosting the signal of the mobile network, which is a great solution for a mediocre signal. However, the hardware used to install a mobile signal booster is not that complicated and installation isn't that difficult. However, you should keep in mind that different types of boosters have different licensing restrictions. The mobile phones signal boosters that Sure Signal Solution provides are licence exempt so you can feel comfortable in the equipment we provide.
Mobile signal boosters are often sold by unscrupulous operators online and on eBay. Be sure to check that the boosters you purchase are Ofcom-compliant (it's extremely likely they aren't), and make sure that they offer a return policy. If you're unsure about whether the boosters you bought are legal, you should get a professional installation from a licensed technician, like our excellent technicians at Sure Signal Solution.
Can I Get A Signal Booster For My Mobile Phone?
If you are having trouble getting a good signal on your mobile phone it might be time to consider using a signal booster, otherwise known as a femtocell. These devices are regulated by the communications regulator, Ofcom. While some of them are relatively inexpensive (up to PS70), others can cost as much as PS600. It's important to choose one that works for all networks, as some will work for only a few.
Boosters work by channelling your existing signal to a signal amplifier inside your home or vehicle. This device gives your phone an extra boost of energy, so you can hear your conversations without interruption. It also increases your data speeds. Because the device is designed to work with multiple networks, it can improve signal strength on all of them. You can choose from two different models, one for each network.
Signal boosters work by increasing the strength of cell signals, eliminating the problems of weak signals, dropped calls, and intermittent connections. They are available for both T-Mobile and other networks. Depending on the location and man-made or organic surroundings, signal boosters can help you get a better signal for your cell phone. Some are even 5G-ready like the boosters we provide at Sure Signal Solution! 
Do Mobile Phone Signal Boosters Really Work?
Cell phone signal boosters are becoming a popular choice for mobile phone users in recent years, but are they legal? While they're not manufactured by the mobile phone carriers, some of them are legal to purchase and use, and many carriers encourage their use. Signal boosters are an effective way to increase the quality of calls and messages from your cell phone. In fact, they can improve the signal strength of your phone's connection by as much as 100 times.
But the answer to this question really depends on where you live. Mobile signal towers vary in distance and the type of building in which you live. A standard home amplifier creates a gain of 60 dB, which moves your cell signal by 60 decibels. Then again, there are some boosters with a higher gain than this. Ultimately, you need to decide what works best for your home or your business.
How Does A Mobile Phone Signal Booster Work?
Mobile phone signal boosters UK can increase the coverage of an existing signal and allow for better inbound communication. They are made of three key components: an outside antenna and an amplifier. The amplifier boosts the existing signal, while the inside antenna broadcasts the amplified signal to the phone. They also work to increase the overall signal strength for the phone. A cell phone signal booster can improve inbound communications with all networks.
The first component of a mobile signal booster is the amplifier. This component receives a weak signal from an outside antenna, and then boosts it based on its specifications. The signal then travels inside the vehicle or home, ensuring better connectivity. An amplifier can boost a signal by up to two times its original strength. This can increase data downloads by as much as 200%. Some mobile signal boosters even have features like a Lightning Surge Protector and Splitter.
If you're wondering how a signal booster works for all networks, you can look at different models. The SureCall Fusion4Home can amplify signal for 3G, 4G, and LTE networks. It is compatible with most UK carriers. Some models even support 4G LTE service. It's important to research and compare different models to ensure that you choose the best one for your needs. If it's for a business you need to contact us directly.
What Is The Best Mobile Phone Signal Booster?
You can improve your phone signal by doing simple things like removing your phone case, holding it so that it doesn't block the antenna lines and facing the nearest tower. You can also look up the nearest tower by visiting Mast Data. This website displays the locations of the phone's masts and which networks they are affiliated with. Using a signal booster can improve your signal significantly.
The  device you need for your business is an omnidirectional signal booster that supports all four G and 4G LTE frequencies in the UK and supports all the major cellular carriers. It can amplify the signal in multiple rooms or a small-to-medium sized house. You can expect to get better audio quality, fewer dropped calls and faster data.
Use Our Contact Us Page To Get a Free Quote